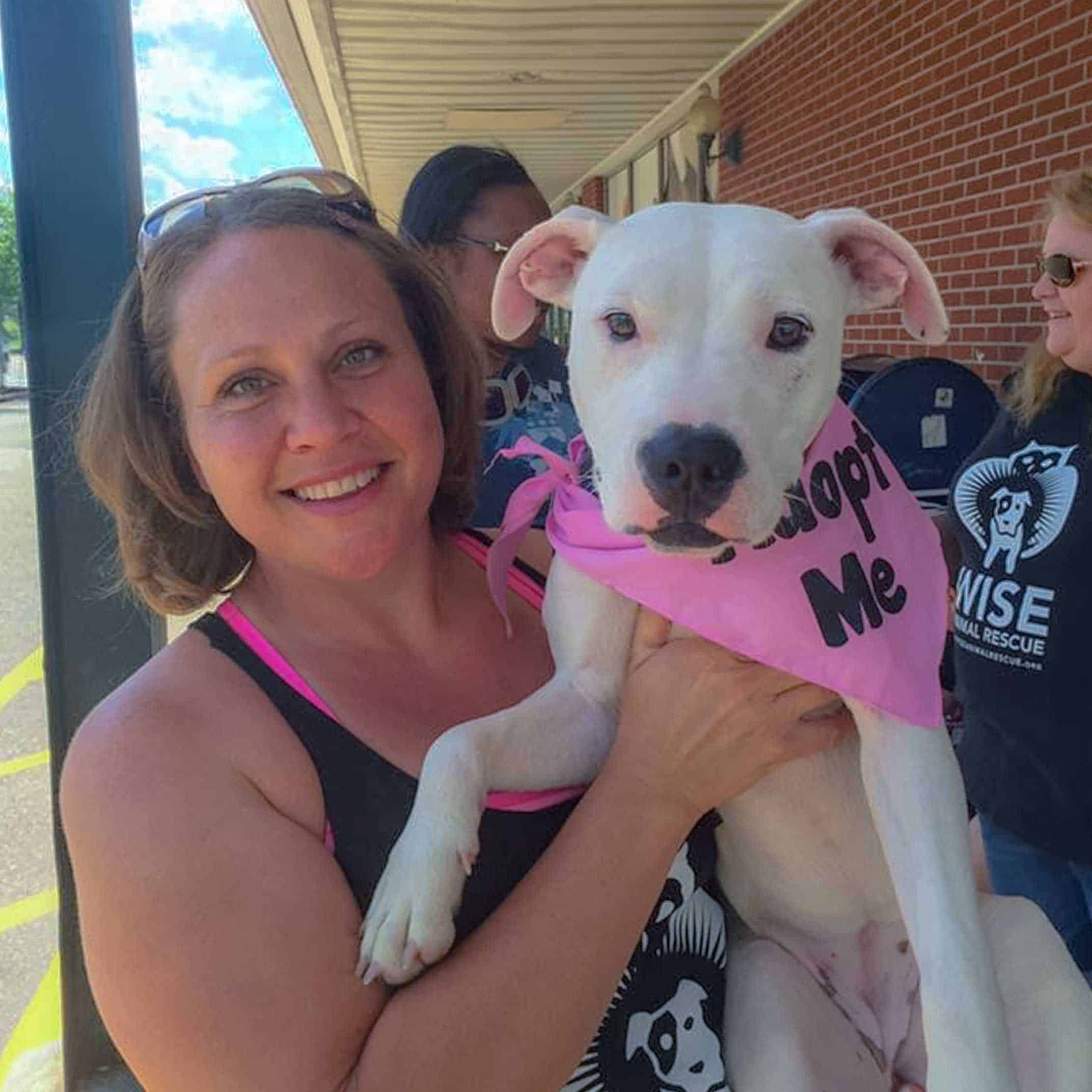 Tiziana Wise
Tiziana is the President and Founder of Wise Animal Rescue, and works with special needs children in in-home programs as an ABA Therapist. After more than a decade volunteering in animal welfare and inspired by her own 2 special needs rescue dogs, Tiziana decided to start her own rescue.
Since childhood, Tiziana has had a deep love and compassion for animals. She always had rescue pets and understood the importance of adopting rather than purchasing a pet. She has been a foster parent, an advocate, a volunteer, a donor, and every other job title you can have in animal welfare. It is more than her passion, it's her life.
Tiziana's goal for the organization is to advocate, educate, and promote spay/neuter and the humane treatment of animals. After seeing the many horrors dogs experience at the hands of humans, she knew she had to do more so Wise Animal Rescue was formed.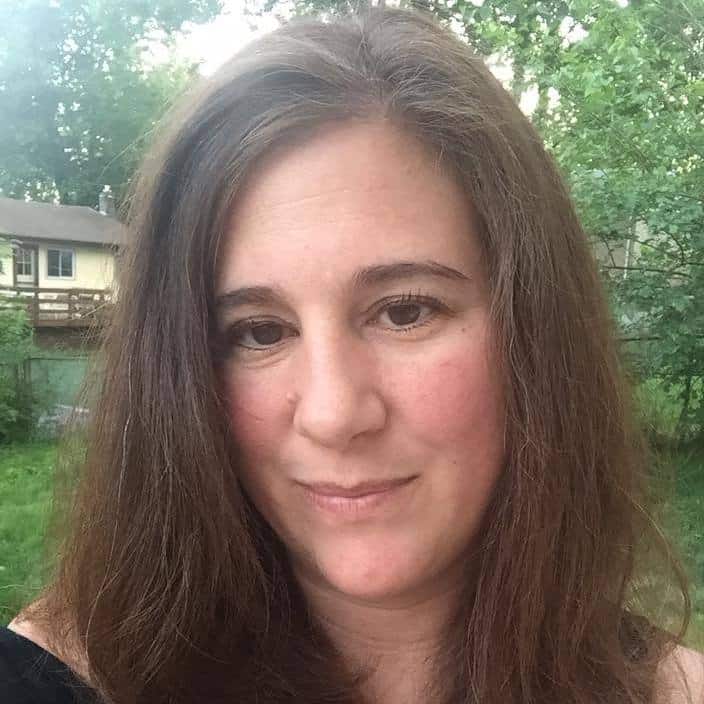 Lori Wink
Lori is the Vice President of Wise Animal Rescue, and an office manager for two local businesses. After adopting her first rescue dog, Bella, she decided she'd like to start fostering. To do so, she connected with Tiziana Wise who was, at the time, working with another rescue. Lori quickly realized she couldn't give up either of her foster dogs, Willow and Benny, and "foster failed" twice.
It was evident to Lori that she had a passion for rescue animals and she wanted to do more to save lives. Lori and Tiziana both had a huge spot in their hearts for homeless dogs and made it their mission to start their own rescue, which became Wise Animal Rescue. Although it can be very heartbreaking at times, Lori feels she has found her niche in life.
Lori's goal is to help spread awareness in the community about rescue to get more people involved. She feels we need more voices to speak for those who can't speak for themselves. Lori also would like to educate others on the importance of spaying/neutering pets and how to stop animal neglect and animal cruelty.
Kristina Helfer
Adoption/Foster Coordinator
Kristina Helfer is a pet-friendly real estate agent in New Jersey who began volunteering in animal welfare right out of college. After adopting her first rescue dog, Piper (pictured above), Kristina wanted to do more for homeless animals. She has done work in municipal shelters, as well as with WISE, and considers it to be the greatest joy in her life.
Kristina's favorite part of rescue is, of course, the dogs, which is why she holds the position of Adoption/Foster Coordinator. She enjoys learning about the dogs and understanding their needs, and then finding them the best home possible. Each adoption is extremely special to Kristina and she is proud of the hundreds of adoptions she has helped make happen. As a former advertisement writer, Kristina also took on the role as WISE's Social Media Coordinator.
After fostering dozens of dogs and adopting 2, Kristina's goal is to encourage others to do the same by building up WISE's foster program so more dogs can be saved. Without fosters, WISE couldn't save a single dog. Kristina feels very honored to be the Adoption/Foster Coordinator and is looking forward to many more years of saving lives!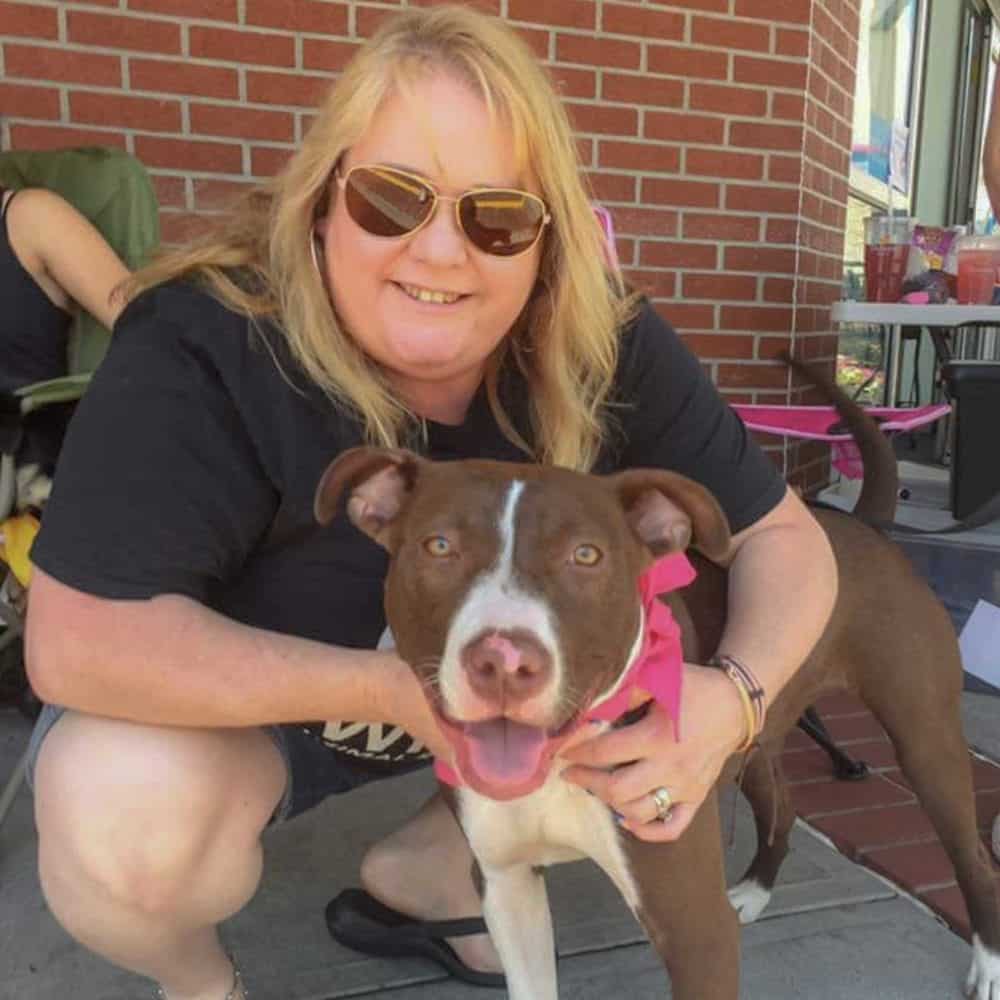 Jennifer Quick
Jennifer Quick is a project manager who uses her professional skills to keep WISE organized and operating. Jenn and her husband have two rescue dogs, Boone and Loala. Boone had been adopted and returned twice due to behavioral issues and Loala was her first foster with WISE who never left. Jenn credits Loala for teaching her about Pit Bulls and adding a special place for them in her heart.
Passionate about dogs, Jenn was looking to get involved and joined Lori and Tiziana, who were just beginning their journey to become WISE. She felt that, if she couldn't give all dogs a home, she could at least help dogs find their perfect homes.
Jennifer is passionate about educating the community on animal welfare and believes all dogs deserved to be protected, treated kindly, and with love. While volunteering has it sad parts, Jenn feels it is hugely rewarding to see the difference she's made in a dog's life.